We were glad to see Celebrity Big Brother is coming back for a second season and today the list of houseguests was
revealed. For us that means we immediately start zeroing in on our nudity targets, and we definitely have one in former WWE and Total Divas star Natalie Eva Marie.
Of course our hopes are high for seeing Eva Marie naked on Celebrity Big Brother because...well, look at her; but also because nudity has been a subject that came up on her previous reality show, Total Divas.
The topic stirred a bit of controversy on that show because some of her fellow WWE stars Googled Eva Marie and found some pretty naked modeling pics she did prior to WWE. Eva explained that the pics were taken during a "dark time" when she was heavily drinking, but since then it's become apparent that Eva has become even hotter and in great shape...so we're ready to see a happy and healthy Eva Marie naked on the Big Brother live feeds!
It's been said that Eva Marie came along during the wrong era in WWE; 15 years ago she would have been a megastar because while she wasn't the best in-ring wrestler, she was undoubtedly a star and provides endless eye candy. In today's WWE the sexiness is downplayed and the hot big fake boobs don't mean what they did back in the day. Eva even addressed her big fake boobs on Total Divas (one of them burst at one point,) and now getting the chance to see them in all their glory will be worth the price of live feeds alone.
While we figured production might try to protect the celebs more than the regular houseguests (they did,) last season we got some decent slips with even the star of the show
Omarosa
suffering a full boob slip. With Eva Marie willfully showing a good amount of skin on social media, here's to hoping she's feeling "free" in the Celebrity Big Brother Season 2 house!
And here's a little taste of what those "controversial" Eva Marie pics looked like: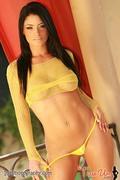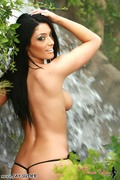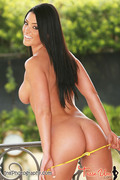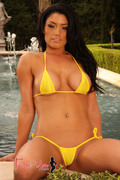 See more: Eva Marie Controversial Nude Photos